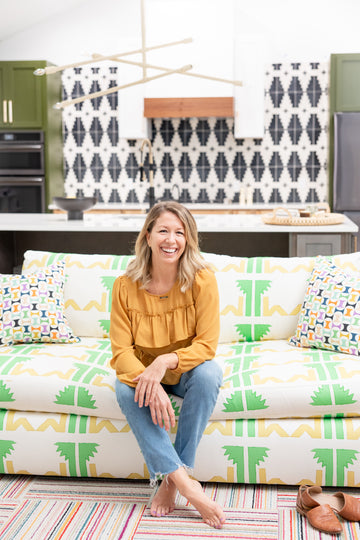 Hi! I'm Candice.
My love for fabrics runs deep and it's something that's been with me for as long as I can remember. To me, working with fabrics is not a job, it's a soulful experience that brings me immense joy and peace.
I am also very passionate about design and love creating beautiful and functional products that can enhance people's lives. It's this passion that inspired me to merge my love for textiles and design, and create my own fabric line, Cloth and Soul.
Having worked in the design community since 2004, I have witnessed firsthand how the fast-paced nature of our lives can make us feel disconnected from one another and from ourselves. Through my fabrics, I hope to spread love, connection and positive vibes throughout the design community and beyond.
Each of my fabrics has been given a light-hearted name that reflects my personality and the positive energy I hope to infuse into every design. My color palettes have also been carefully chosen and named to inspire and uplift. Breathe, Be Still, Give Love, Be Kind, Be Aware, Be Present, Be Open, Be Grateful – these are the colors that will bring joy and calm to your space.I am thrilled to embark on this journey with you and invite you to connect with me as we explore the beautiful world of textiles together. Let's create something beautiful and meaningful, one fabric at a time.
Fabrics With Soul
A trusted process for our
fabrics and products.
Hand-Drawn Illustrations and Patterns

Our illustrations and patterns are hand drawn,
straight from my soul to spark joy in yours.

Quality Fibers

A carefully selected manufacturer, with only quality
materials, to bring my designs to life.

Italian Milled Fabrics

Milled and made in Italy with natural materials
and thoughtfully shipped to the US.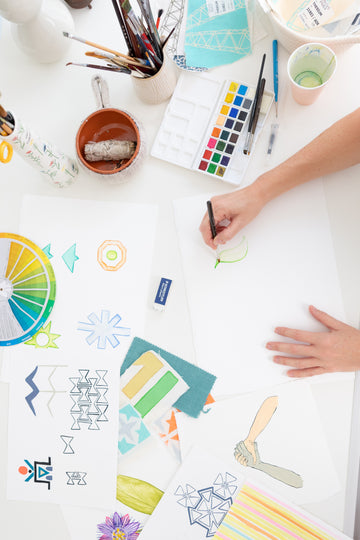 WE ARE YOUR PARTNER
Whether you are a designer that wants to showcase our beautiful prints and patterns in your projects or a boutique looking to bring your customers something new and fresh - we'd love to work with you! Our exclusive Trade Program not only provides you with discounted pricing, but also sneak peeks at new product offerings and access to our preferred workrooms. 
Our Interior Design Partners