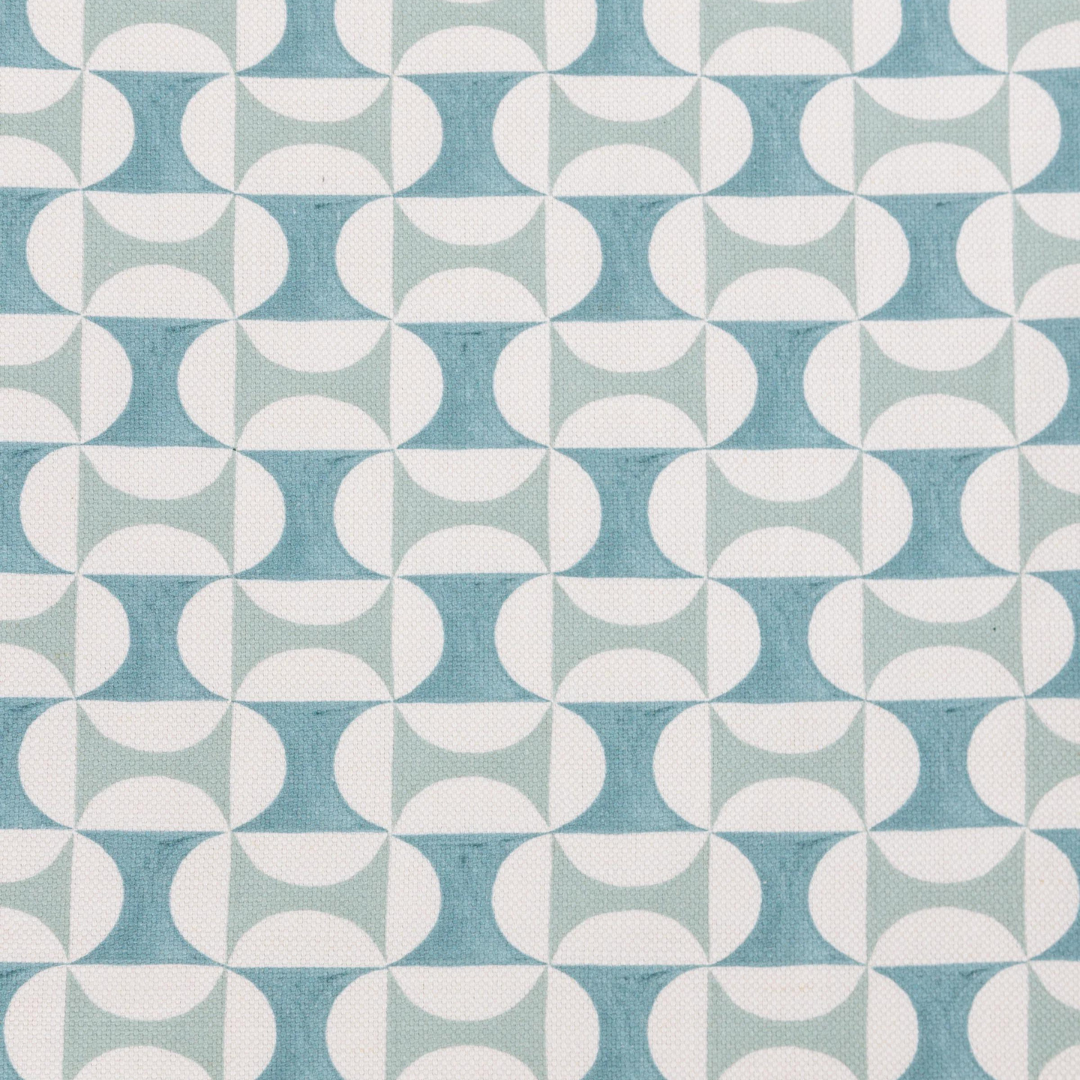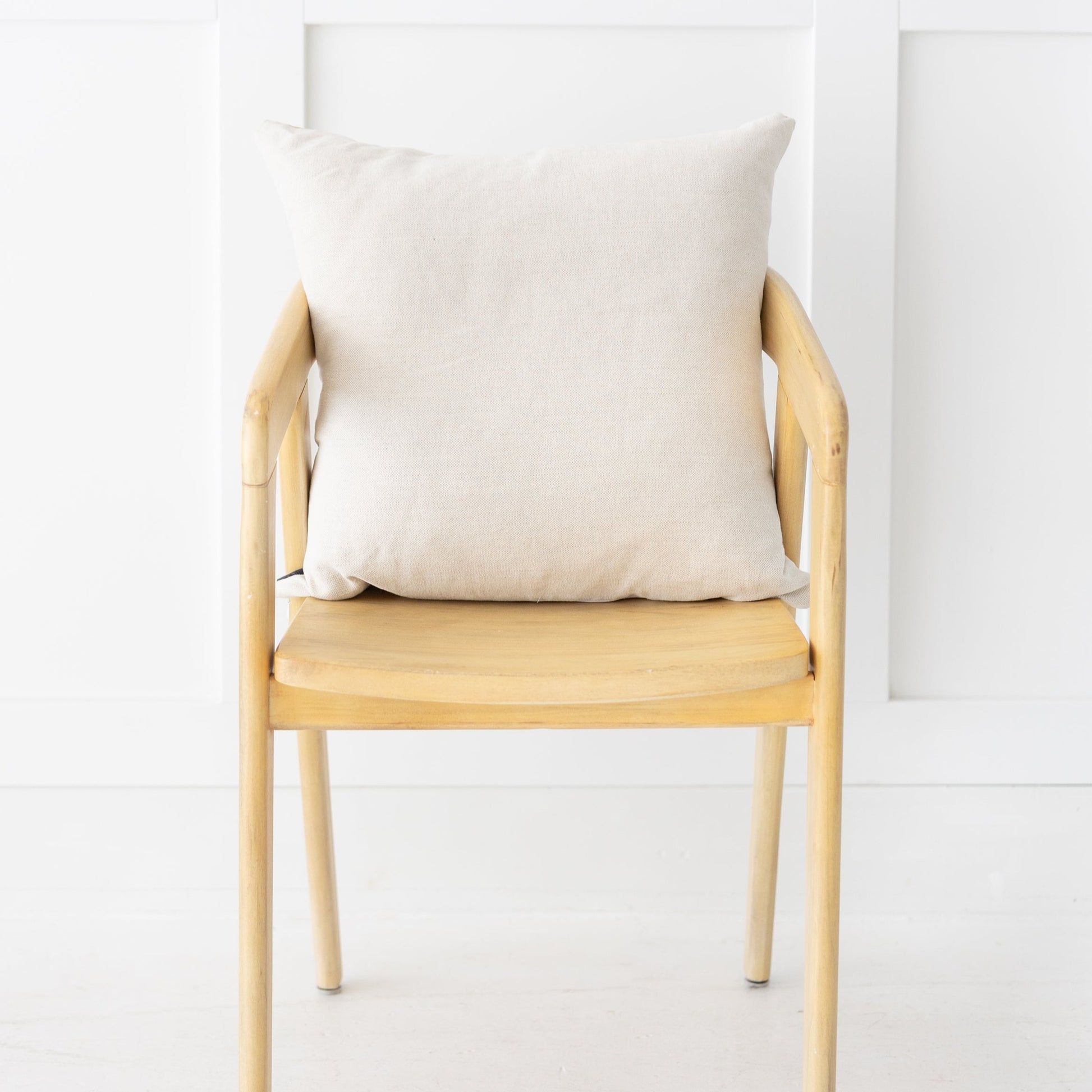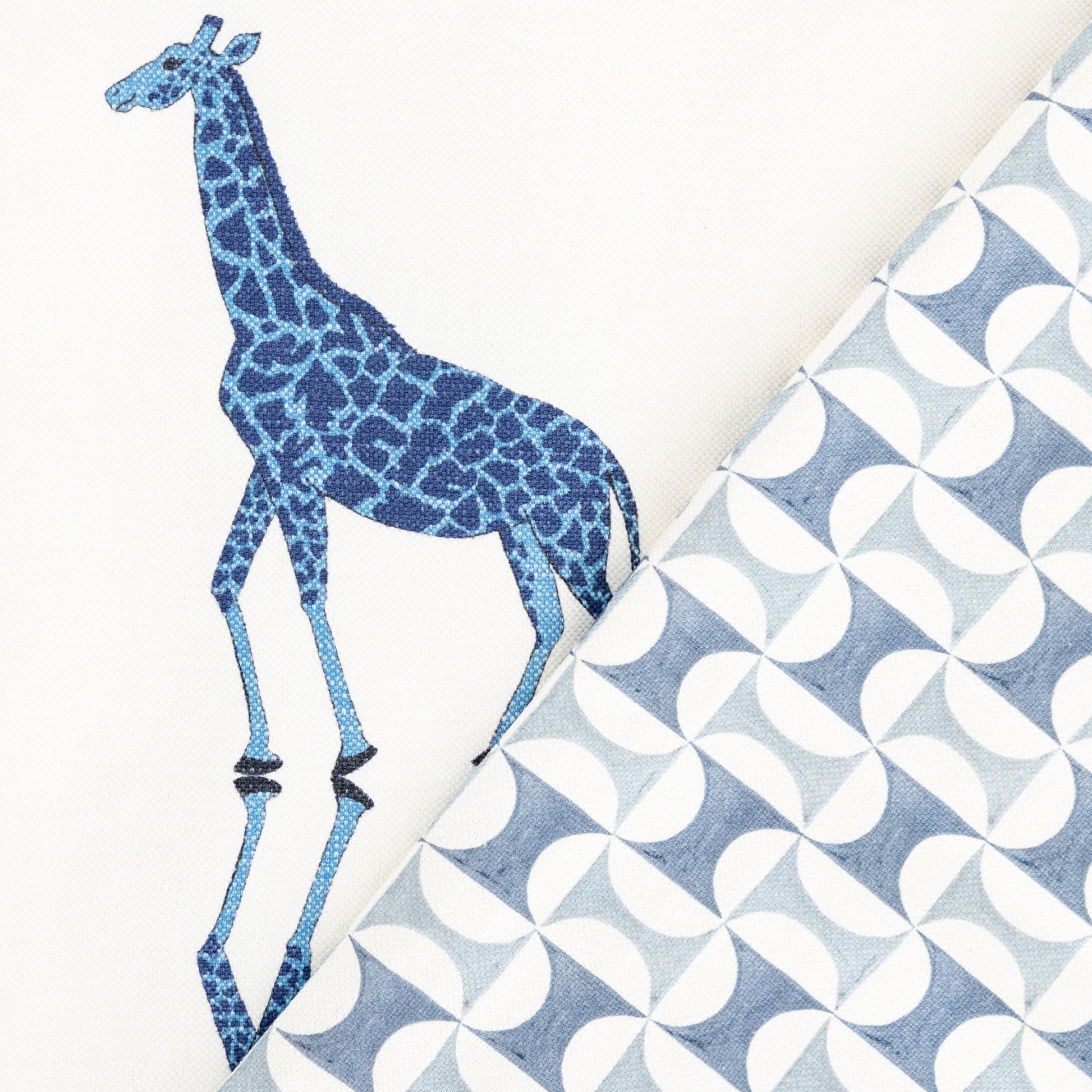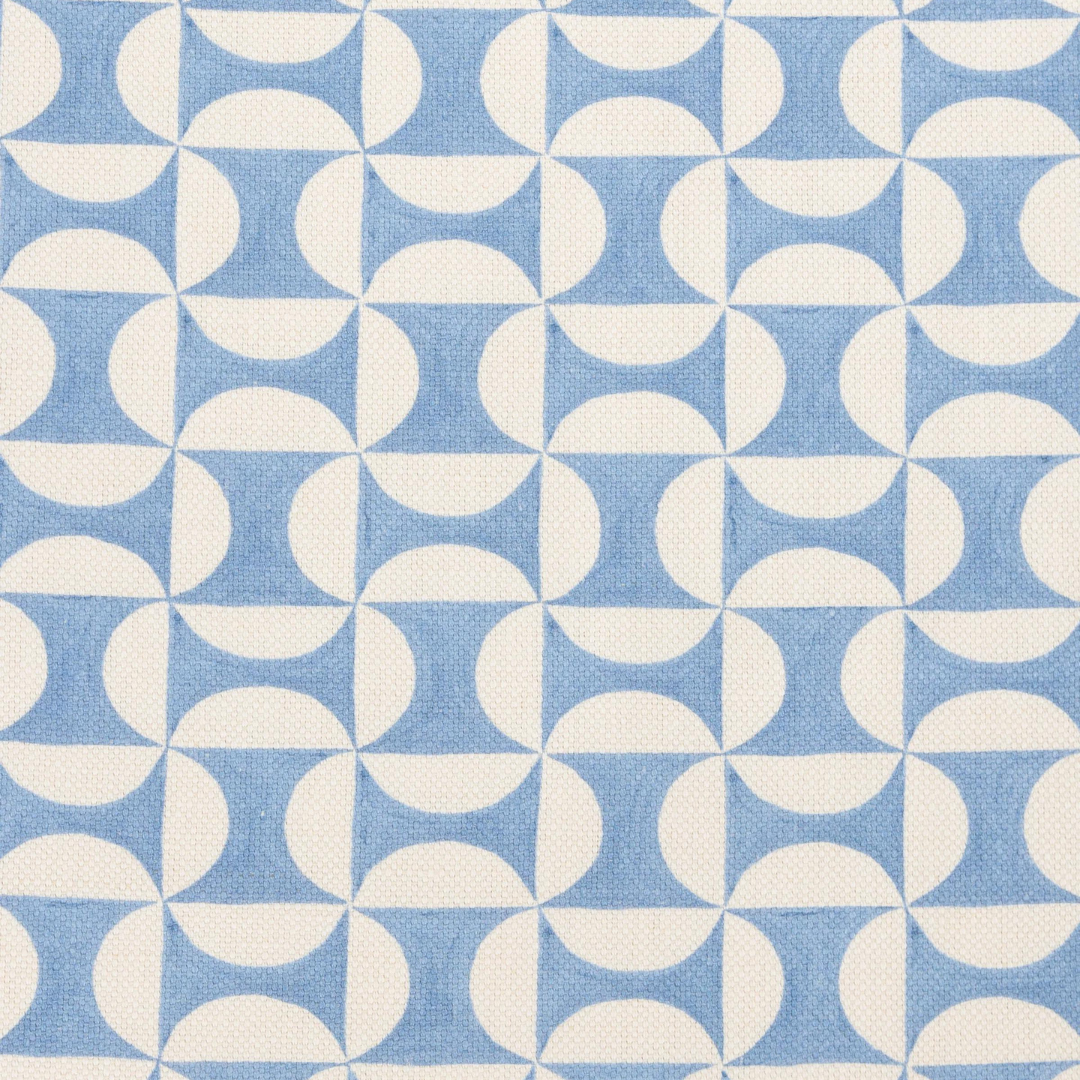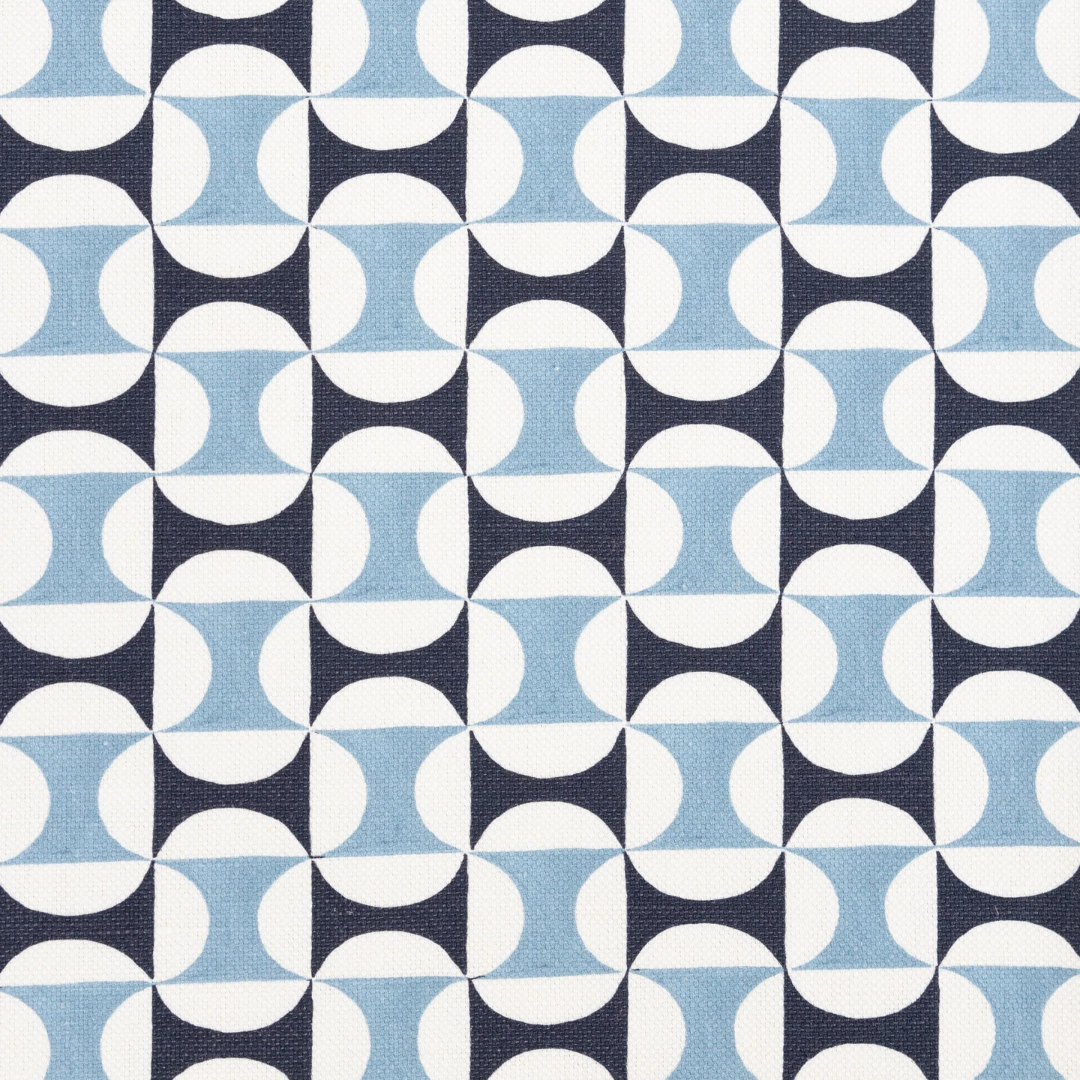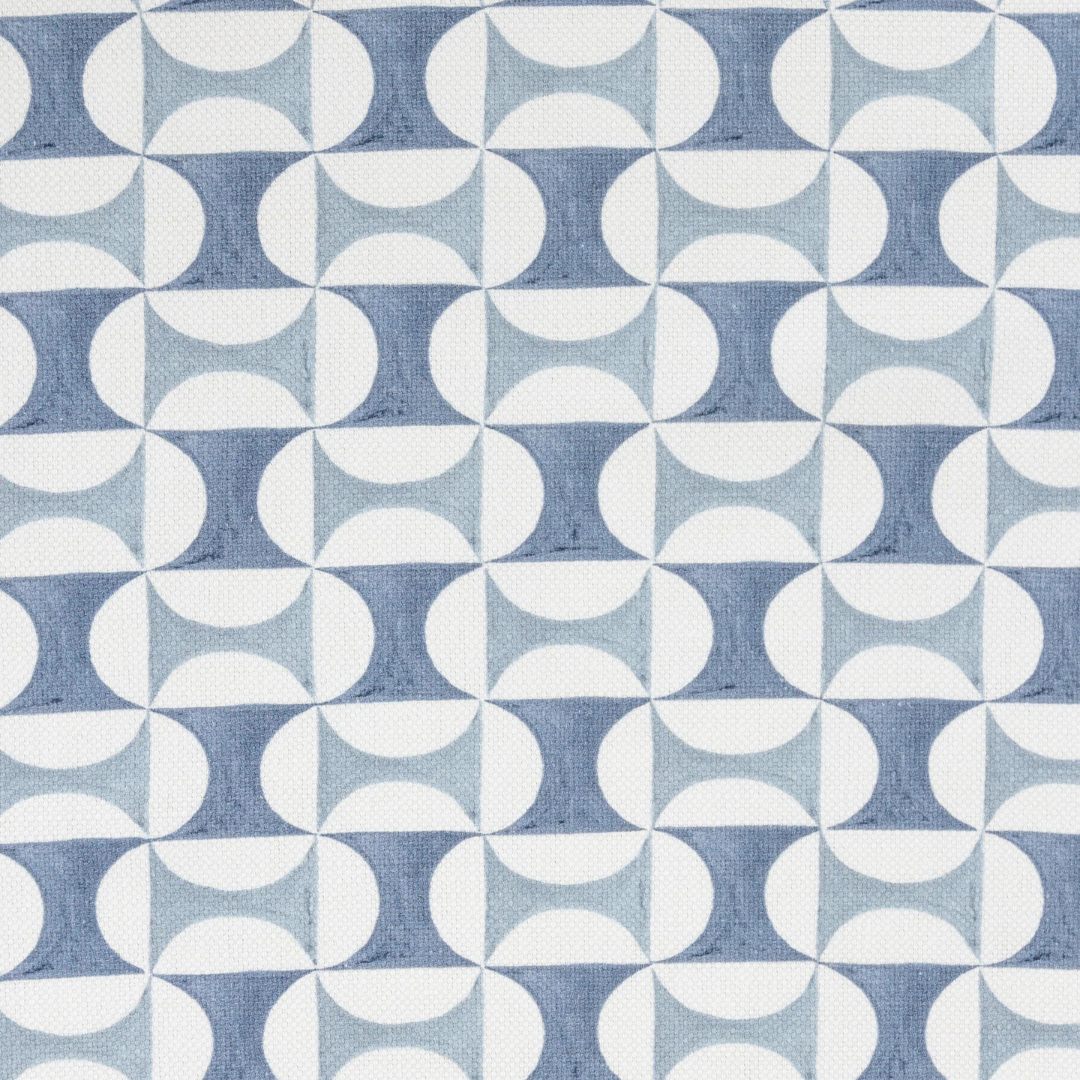 Half Moon Pillow - Blue Tones
Pillows are custom made and will ship 4-6 weeks from order date.
Sale price
$226.00
Regular price
Product description
Shipping
Custom made pillow in the size and fabric of your choice! All pillows are made to order and are single sided. All pillows come with the insert of your choice; feather down or utlimate faux.  The ultimate faux is hypoallergenic, clean, and has a nice weight to allow the pillow to sit up by itself unlike most inserts.

Inspiration
I saw a piece of furniture in the Orsay Museum in Paris that was inlaid with this beautiful marquetry pattern. I took a picture of it and had it as the screen saver on my phone for a couple of years before I even thought of having a fabric line. I was really excited to paint a little rendition of this pattern to translate this lovely design on to fabric.
Pattern Specs
Width: 55"

Composition: 63% Cotton, 37% Linen with a soft, brushed finish
Rub Count: 30K Martindale
Pattern Repeat:  

3-1/3" H x 2-2/3" V
All orders ship with Flat Rate $5 shipping. Our pillows are custom made and ship within 4-6 weeks from order date.